If you struggle with some of your lifts, a weak core may be at the "core" of the problem. Learning how to target and strengthen your core's muscle fibers will benefit you both in and out of the gym!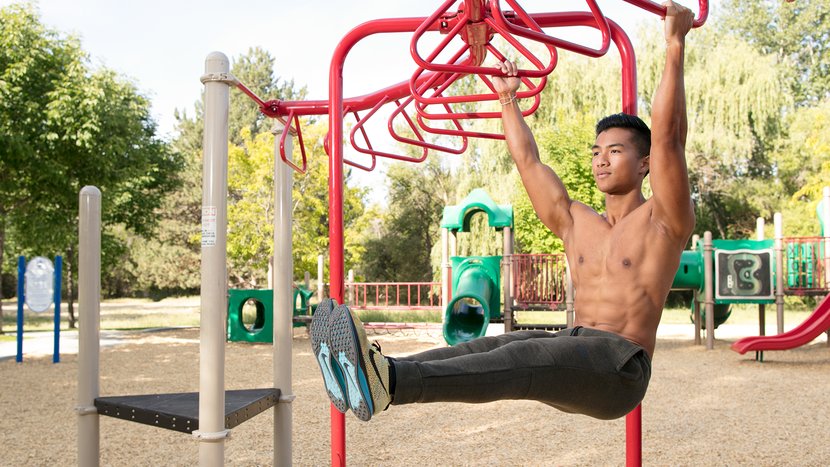 Most people hear the term "core" and think sleek, sexy six-pack. But core doesn't just apply to rock-hard abs—it actually describes almost every muscle in your torso. From elite athletes to weekend warriors, everyone can benefit from a stronger core.
Core-specific training is often forgotten or neglected until the end of a workout when you're already gassed. But a weak core doesn't protect the spine as well as it should and increases your risk of injury while performing even the simplest of daily tasks.
Considering how many daily activities put you at risk by bending and twisting your spine, putting a little extra effort into building a solid core pays off in the end.
More Than Just A Six-Pack
The muscles that surround the spine and abdominal viscera are the major players of the core.[1] But the core doesn't stop at the torso. Many of the muscles crossing the hip—including the abdominal muscles, the gluteal complex, and the hip girdle—work with the upper-body musculature to stabilize and protect the spine. This includes the muscles of the pelvic floor, transversus abdominis, multifidus, external and internal obliques, rectus abdominis, erector spinae, longissimus thoracis, and the diaphragm.
Incorporating core training in your routine is essential for improving posture, increasing functionality and balance, and reducing risk of injury—all of which enhance physical development within any exercise program.
Here's a breakdown of how core training can benefit you:
Improved Posture: Good posture is necessary to avoid back and neck pain and reduce your risk of injury.
Increased Functionality and Performance: A strong core benefits you not only as an athlete but also in all daily activities, especially as you age and become more susceptible to falls and injury.
Better Balance and Coordination: Good core strength improves balance and coordination, which can shorten response times and improve agility, resulting in an overall increase in performance and a decreased risk of injury.
Improved Spinal Support and Reduced Back Pain: Those who sit for long hours at a desk may unknowingly arch or hunch their back. Over time this often leads to chronic back pain. Strengthening the muscles surrounding the spine provides better support for the back and can reduce the frequency of back pain.
Reduced Injury Risk: Improving posture, enhancing balance, coordination, and functionality, and increasing the strength of the muscles that support the spine all help reduce your risk of injury.
If you don't already include core work in your routine, add a few of these exercises in between your regular training sets, or put them together as a stand-alone workout 1-2 days per week. Your target rep range may vary depending on your current fitness level and goals but start with lower weights and higher reps if core has not been your focus lately.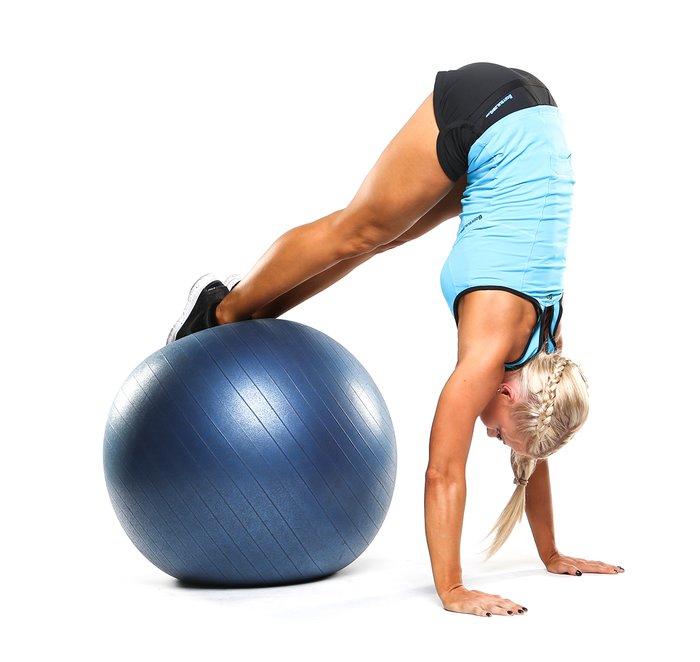 Core Exercises
Suspension trainer pike and plank
Decline sit-up
Roman chair
The simple addition of a balance ball, balance board, or medicine ball will ramp up the intensity. You can also add weight once you've mastered the basic movements and are ready to really challenge your core!
 Kelly Rennie via Bodybuilding.com
Busy moms can often feel as though we are drowning in a sea of responsibilities. But we don't have to sacrifice our nutrition in the struggle to stay afloat.
Kids to drop off, tasks to complete, jobs to hold down—sometimes motherhood can feel like an uncontrollable current sweeping us downstream. Without a plan of action, it is easy to end up feeling out of control—reacting to, rather than creating, our environment.
The first step to pulling ourselves out of the current is to make ourselves aware of the habitual patterns holding us back. Once we know where we go wrong, we can create mindful action plans to achieve the results we want.
I've compiled a list of the three biggest nutritional mistakes almost all busy moms make at some point during the first few years of raising their children. If some—or all—of these mistakes strike home, now is your chance to steer yourself back on course.
Mistake 1: Survival Eating
As busy moms, we can be reactive rather than proactive when it comes to nutrition—grabbing whatever food is available, regardless of whether it aligns with our long-term fitness goals. This "survival" eating pattern can quickly derail our fitness, piling on extra weight without us even realizing what is happening until it's too late.
To stop survival eating in its tracks, make sure you plan everything food-related in advance. Do one big weekly shopping trip and pick up everything you need so that you have no reason to grab unhealthy, on-the-go snacks on other days. Prepare easy-to-cook meals and snacks in advance.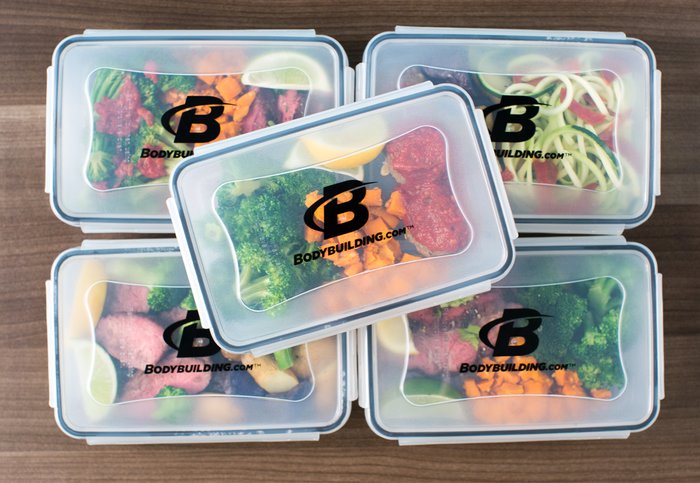 The more you take control of and prepare your own meals, the easier it will be to fit them into your busy life. Habits form over months, not weeks—so stick with it. Learn to create a healthy nutritional environment in which you and your family can thrive.
Mistake 2: Negative Thinking
It is a widespread belief that healthy eating is a chore, and junk food is a guilty pleasure. We've associated "fun" and "simple" with fast foods and big desserts, overshadowing the "boring" and "difficult" nutritious foods that are actually good for us.
Nothing could be farther from the truth.
It takes time, but with the proper mindset, you will learn to ignore preconceived notions of fun versus boring. In the process, you will discover just how awesome healthy eating can be.
If you struggle to see the fun in eating healthy, find some quick and healthy recipes and involve the kids. Even the pickiest of eaters can become broccoli-munching health-food fans. Preparing healthy meals as a family inspires healthy habits your children can maintain as they grow into adulthood.
Mistake 3: Reliance On Processed Foods
Without question, moms are busy! There's a lot to juggle every day, and the siren call of convenient processed foods can steer even the most health-conscious moms off course. Easy to prepare and easy to eat, cookies, chocolates, sugary cereals, and snacks give us a quick hit of energy and help us deal with the situation at hand—at least temporarily.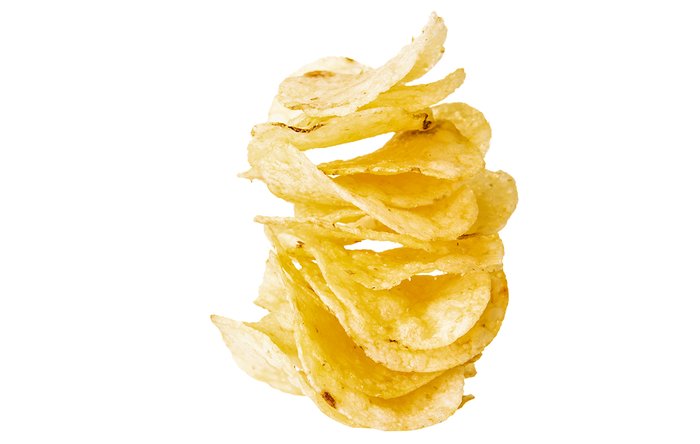 The problem is these packaged, processed, modern-food marvels are chock-full of refined carbohydrates and sugars that only provide a short-term fix. Our energy crashes and, over time, the weight piles on as we consume more and more of these empty calories to deal with the shortfall. Many well-intentioned and productive people have fallen prey to the ease of processed foods. Thanks to their (often unconscious) habit of grabbing whatever food is convenient, they pack on a lot of fat and see their health suffer in other ways.
The solution? End your reliance on processed foods and to learn to enjoy healthier alternatives. This sounds harsh, but there are delicious, healthy recipes out there that are 100-percent good for you and provide you with energy to keep up with everything life throws at you. As your palate recovers from its processed-food obsession, you'll find yourself enjoying healthy foods as much as junk food.
Make healthy habits a part of your busy, hectic, wonderful life as a mom. Once you focus on the quality of nutrients you put into your body, your energy and mindset pick up instantly. This will improve your sense of well-being, the shape of your body, and the shape of your life!
Target Body Part:
Back, Shoulders
Equipment Needed:
Resistance Bands/Cables
Step 1
Starting Position: Kneel on a mat holding resistance cable or band handles in each hand with your arms straight in front of your body, at or just above shoulder height. Your elbows will remain straight throughout the exercise. Grip the handles with the thumbs wrapped around the handles and palms facing each other. Brace your abdominal / core muscles to stabilize your spine. Pull your shoulder blades down and back. Do not allow your low back to arch. Maintain these engagements throughout the exercise.
Step 2
Downward Movement: Exhale. Slowly pull your arms in a wide arc back and down to the level of your hips. As you move through the arc, slowly rotate your arms so that your palms face upward. Keep your torso erect and do not allow your low back to arch.
Step 3
Upward Movement: Inhale and slowly return your arms back to the start position keeping your elbows straight and torso vertical.
Try performing this exercise alongside a mirror to monitor any change in your back or shoulder position.
SOURCE: AMERICAN COUNCIL ON EXERCISE
Ingredients 
100g blended oats
2 egg whites
200ml almond milk
1 scoop Protein in Vanilla Milkshake flavor (or a flavor of your choice)
Plain yogurt
Sliced fresh fruit
Honey
Method
1. Add blended oats and egg whites to 200ml of almond milk then whisk until smooth.
2. Stir in protein until smooth.
3. Fry your pancakes in a shallow pan until golden.
4. Place your cooked pancakes onto a plate and spread a layer of plain yogurt on top then fill with fresh fruit.
5. Roll up your pancake and drizzle honey over the top.
Top with more fruit and enjoy!
Nutrition
Calories 182kcal // Protein 12g // Carbs 25g // Fat 4g (per pancake)
SOURCE: WOMEN'S HEALTH & FITNESS MAGAZINE