If you struggle with some of your lifts, a weak core may be at the "core" of the problem. Learning how to target and strengthen your core's muscle fibers will benefit you both in and out of the gym!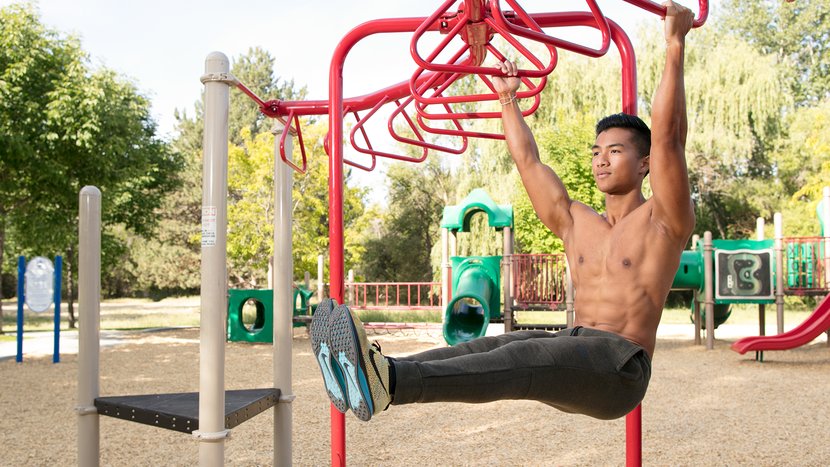 Most people hear the term "core" and think sleek, sexy six-pack. But core doesn't just apply to rock-hard abs—it actually describes almost every muscle in your torso. From elite athletes to weekend warriors, everyone can benefit from a stronger core.
Core-specific training is often forgotten or neglected until the end of a workout when you're already gassed. But a weak core doesn't protect the spine as well as it should and increases your risk of injury while performing even the simplest of daily tasks.
Considering how many daily activities put you at risk by bending and twisting your spine, putting a little extra effort into building a solid core pays off in the end.
More Than Just A Six-Pack
The muscles that surround the spine and abdominal viscera are the major players of the core.[1] But the core doesn't stop at the torso. Many of the muscles crossing the hip—including the abdominal muscles, the gluteal complex, and the hip girdle—work with the upper-body musculature to stabilize and protect the spine. This includes the muscles of the pelvic floor, transversus abdominis, multifidus, external and internal obliques, rectus abdominis, erector spinae, longissimus thoracis, and the diaphragm.
Incorporating core training in your routine is essential for improving posture, increasing functionality and balance, and reducing risk of injury—all of which enhance physical development within any exercise program.
Here's a breakdown of how core training can benefit you:
Improved Posture: Good posture is necessary to avoid back and neck pain and reduce your risk of injury.
Increased Functionality and Performance: A strong core benefits you not only as an athlete but also in all daily activities, especially as you age and become more susceptible to falls and injury.
Better Balance and Coordination: Good core strength improves balance and coordination, which can shorten response times and improve agility, resulting in an overall increase in performance and a decreased risk of injury.
Improved Spinal Support and Reduced Back Pain: Those who sit for long hours at a desk may unknowingly arch or hunch their back. Over time this often leads to chronic back pain. Strengthening the muscles surrounding the spine provides better support for the back and can reduce the frequency of back pain.
Reduced Injury Risk: Improving posture, enhancing balance, coordination, and functionality, and increasing the strength of the muscles that support the spine all help reduce your risk of injury.
If you don't already include core work in your routine, add a few of these exercises in between your regular training sets, or put them together as a stand-alone workout 1-2 days per week. Your target rep range may vary depending on your current fitness level and goals but start with lower weights and higher reps if core has not been your focus lately.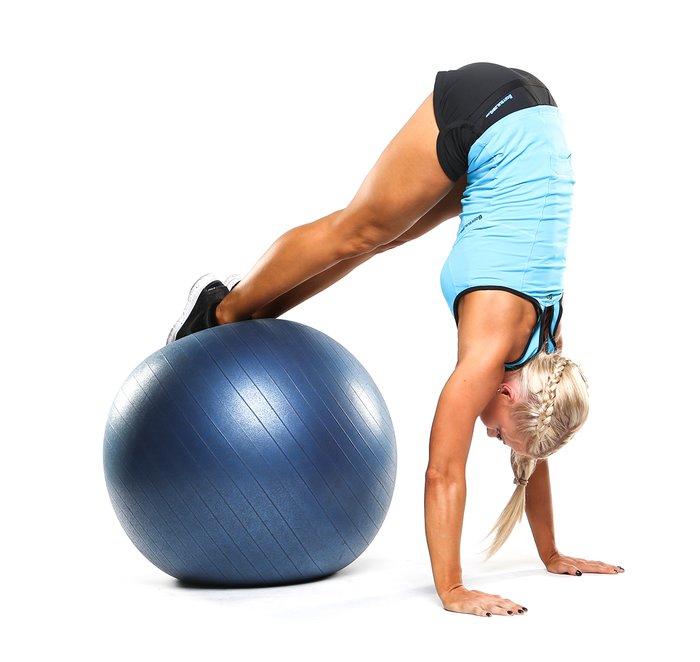 Core Exercises
Suspension trainer pike and plank
Decline sit-up
Roman chair
The simple addition of a balance ball, balance board, or medicine ball will ramp up the intensity. You can also add weight once you've mastered the basic movements and are ready to really challenge your core!
 Kelly Rennie via Bodybuilding.com
Busy moms can often feel as though we are drowning in a sea of responsibilities. But we don't have to sacrifice our nutrition in the struggle to stay afloat.
Kids to drop off, tasks to complete, jobs to hold down—sometimes motherhood can feel like an uncontrollable current sweeping us downstream. Without a plan of action, it is easy to end up feeling out of control—reacting to, rather than creating, our environment.
The first step to pulling ourselves out of the current is to make ourselves aware of the habitual patterns holding us back. Once we know where we go wrong, we can create mindful action plans to achieve the results we want.
I've compiled a list of the three biggest nutritional mistakes almost all busy moms make at some point during the first few years of raising their children. If some—or all—of these mistakes strike home, now is your chance to steer yourself back on course.
Mistake 1: Survival Eating
As busy moms, we can be reactive rather than proactive when it comes to nutrition—grabbing whatever food is available, regardless of whether it aligns with our long-term fitness goals. This "survival" eating pattern can quickly derail our fitness, piling on extra weight without us even realizing what is happening until it's too late.
To stop survival eating in its tracks, make sure you plan everything food-related in advance. Do one big weekly shopping trip and pick up everything you need so that you have no reason to grab unhealthy, on-the-go snacks on other days. Prepare easy-to-cook meals and snacks in advance.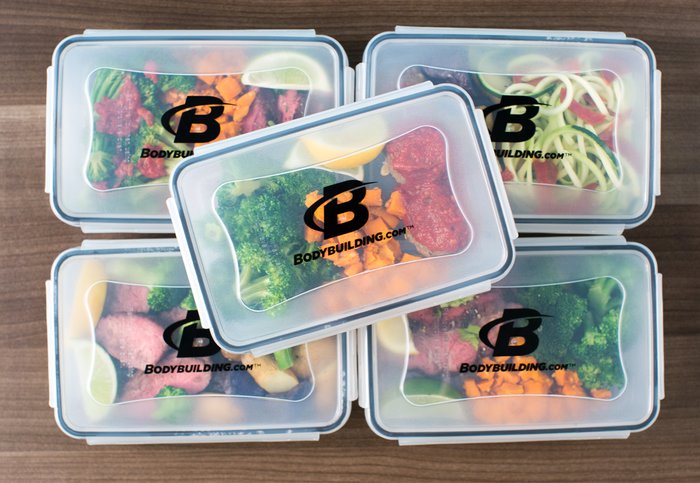 The more you take control of and prepare your own meals, the easier it will be to fit them into your busy life. Habits form over months, not weeks—so stick with it. Learn to create a healthy nutritional environment in which you and your family can thrive.
Mistake 2: Negative Thinking
It is a widespread belief that healthy eating is a chore, and junk food is a guilty pleasure. We've associated "fun" and "simple" with fast foods and big desserts, overshadowing the "boring" and "difficult" nutritious foods that are actually good for us.
Nothing could be farther from the truth.
It takes time, but with the proper mindset, you will learn to ignore preconceived notions of fun versus boring. In the process, you will discover just how awesome healthy eating can be.
If you struggle to see the fun in eating healthy, find some quick and healthy recipes and involve the kids. Even the pickiest of eaters can become broccoli-munching health-food fans. Preparing healthy meals as a family inspires healthy habits your children can maintain as they grow into adulthood.
Mistake 3: Reliance On Processed Foods
Without question, moms are busy! There's a lot to juggle every day, and the siren call of convenient processed foods can steer even the most health-conscious moms off course. Easy to prepare and easy to eat, cookies, chocolates, sugary cereals, and snacks give us a quick hit of energy and help us deal with the situation at hand—at least temporarily.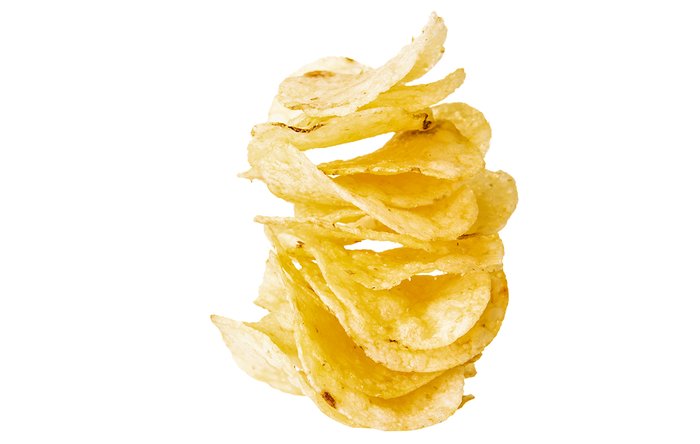 The problem is these packaged, processed, modern-food marvels are chock-full of refined carbohydrates and sugars that only provide a short-term fix. Our energy crashes and, over time, the weight piles on as we consume more and more of these empty calories to deal with the shortfall. Many well-intentioned and productive people have fallen prey to the ease of processed foods. Thanks to their (often unconscious) habit of grabbing whatever food is convenient, they pack on a lot of fat and see their health suffer in other ways.
The solution? End your reliance on processed foods and to learn to enjoy healthier alternatives. This sounds harsh, but there are delicious, healthy recipes out there that are 100-percent good for you and provide you with energy to keep up with everything life throws at you. As your palate recovers from its processed-food obsession, you'll find yourself enjoying healthy foods as much as junk food.
Make healthy habits a part of your busy, hectic, wonderful life as a mom. Once you focus on the quality of nutrients you put into your body, your energy and mindset pick up instantly. This will improve your sense of well-being, the shape of your body, and the shape of your life!
Target Body Part:
Back, Shoulders
Equipment Needed:
Resistance Bands/Cables
Step 1
Starting Position: Kneel on a mat holding resistance cable or band handles in each hand with your arms straight in front of your body, at or just above shoulder height. Your elbows will remain straight throughout the exercise. Grip the handles with the thumbs wrapped around the handles and palms facing each other. Brace your abdominal / core muscles to stabilize your spine. Pull your shoulder blades down and back. Do not allow your low back to arch. Maintain these engagements throughout the exercise.
Step 2
Downward Movement: Exhale. Slowly pull your arms in a wide arc back and down to the level of your hips. As you move through the arc, slowly rotate your arms so that your palms face upward. Keep your torso erect and do not allow your low back to arch.
Step 3
Upward Movement: Inhale and slowly return your arms back to the start position keeping your elbows straight and torso vertical.
Try performing this exercise alongside a mirror to monitor any change in your back or shoulder position.
SOURCE: AMERICAN COUNCIL ON EXERCISE
Ingredients 
100g blended oats
2 egg whites
200ml almond milk
1 scoop Protein in Vanilla Milkshake flavor (or a flavor of your choice)
Plain yogurt
Sliced fresh fruit
Honey
Method
1. Add blended oats and egg whites to 200ml of almond milk then whisk until smooth.
2. Stir in protein until smooth.
3. Fry your pancakes in a shallow pan until golden.
4. Place your cooked pancakes onto a plate and spread a layer of plain yogurt on top then fill with fresh fruit.
5. Roll up your pancake and drizzle honey over the top.
Top with more fruit and enjoy!
Nutrition
Calories 182kcal // Protein 12g // Carbs 25g // Fat 4g (per pancake)
SOURCE: WOMEN'S HEALTH & FITNESS MAGAZINE
Ingredients (Serves 18)
4 tbsp flour of choice (if using coconut flour, reduce quantity and increase milk to offset extra absorbency)
4 tbsp hazelnut meal
1 tbsp coconut sugar
¼ cup water
2 tbsp coconut milk (lite)
2 scoops (60 g) chocolate or mocha whey protein powder
1 egg
1 tsp vanilla essence
70 g dark organic chocolate, melted
1 tbsp coconut oil, melted
1 tsp baking powder
2 tbsp cocoa powder
Toppings
Chocolate
100 g dark chocolate, melted
2 tbsp coconut oil, melted
1 scoop (30 g) whey hot chocolate
Vanilla 
1 scoop (30g) vanilla whey
4 tbsp coconut oil, melted
2 tbsp water
Peanut butter
5 tbsp high-protein peanut butter powder (we used The Nutty Whey)
2 tbsp coconut oil,
melted
2 tbsp water
Method
Set oven to 180oC. Combine all dry ingredients in one bowl and wet ingredients in another. Combine the two and mix well. The mixture should resemble a cake batter and run off the spoon. You may need to add another egg yolk. Spoon a tablespoon of mixture into mini cupcake silicon cases or donut baking trays. Bake for eight to 10 minutes until the center is set. Remove from the oven and allow to cool before removing from cases and cooling fully on a wire rack. Continue with remaining mix. You may use a corer to remove the centers or carefully cut with a knife. Store in an airtight container until ready to glaze. 
Glazes
Combine each mix in a bowl. The mixes should be reasonably runny so that they coat the back of a spoon. If too runny they will thicken as they begin to set. Place in the fridge for five-minute intervals to speed this up. If too thick, add additional liquid. Dip each donut into your glaze of choice top side first. Allow to stop dripping before placing onto a wire rack to begin setting. Sprinkle with your choice of toppings.
SOURCE: WOMEN'S HEALTH & FITNESS MAGAZINE
Target Body Part:
Arms, Chest
Equipment Needed:
Medicine Ball
Step 1
Starting Position:
In a standing position, lean over slightly at the hips keeping the back flat.
Step 2
Begin with the medicine ball at the chest with elbows out to the sides and forcefully push the ball toward the floor underneath the chest.
Step 3
Catch the ball when it rebounds and repeat quickly.
SOURCE: AMERICAN COUNCIL ON EXERCISE
Building your abs requires more than just nailing the best exercises. Here's how to build up your six-pack musculature while chiseling your midsection!
As someone who makes a living training and learning the best approaches for fitness success, I can affirm that some approaches and tips are better than others when it comes to chiseling your six-pack. I've summarized the most important abs-sculpting tips here, starting with some common misconceptions about abdominal training.
MUST-KNOW TRUTHS ABOUT SIX-PACK ABS
1) YOU DON'T HAVE TO TRAIN ABS EVERY DAY TO STIMULATE THEM
When you train other muscle groups like legs and back, you indirectly involve you abs, so your core gets a great deal of secondary stimulation. Of course, you only get that ab activation if you're doing exercises like squats, deadlifts, and standing military presses, so never rely solely on machine work!
However, you don't need to train your abs every day. Your abs are a muscle group just like any other, and they require post-workout recovery time. While your abs do have a higher degree of slow-twitch muscle fibers, which means they have a higher endurance threshold, you'll still reap the best results by allowing them to fully recover between workouts.
2) TRAINING ABS DOESN'T DECREASE BODY FAT AROUND YOUR MIDSECTION
You can do crunches until you're blue in the face, but they won't significantly "spot reduce" the body fat around your midsection. There's no way to selectively reduce your body fat; you need to bring your overall body-fat levels down, which means watching your total caloric intake and burning more cals through exercise.
3) YOUR ABS WON'T BE VISIBLE UNTIL YOU REDUCE YOUR BODY FAT
Unlike many other skeletal muscle groups, you need to carry low body fat to reveal your abs, independent of how many exercises you do for them. Reducing your body fat requires you to either burn more calories or consume fewer calories. Genetics also play a role in body-fat levels, making it easier for some people and more difficult for others.
4) A VISIBLE SIX-PACK DOESN'T NECESSARILY MEAN YOU'RE HEALTHY.
Six-pack abs can be one sign that a person is maintaining a healthy weight, especially given the incidence of obesity today, but it doesn't automatically mean they're healthy.
I know a number of individuals with six-packs who are unhealthy because they under-eat or consistently perform excessive cardio. Finding a balance is key to not just getting your six-pack but maintaining it.
5) ANYONE CAN HAVE A SIX-PACK—OR AT LEAST A FOUR-PACK
Metabolic abnormalities aside, I believe this to be true, but it requires immense dedication and consistency both inside and outside the gym. Keep in mind, though, that the overall shape of your six-pack is determined by genetics.
You may have an 8- or 10-pack—yes, I've seen them—or just a four-pack depending on the genetic cards you've been dealt.
EATING FOR A SIX-PACK
It's difficult to follow a mass-gain eating plan and expect your abs to become more visible. Sure, you can make your abs stronger through training, but more than any other muscle group, six-pack abs are made in the kitchen.
In fact, most physique athletes generally follow a calorie-restricted diet or one in which they eat enough calories to maintain their current condition. It's the exceedingly rare individual who can add lean body mass and chisel his or her six-pack at the same time.
If you want a summer six-pack, your best bet is to keep a close eye on your diet. Instead of decreasing everything you're eating, it's smart to actually increase protein intake when on a calorie-restricted nutrition plan. This will help you stay satiated and spare your hard-earned muscle mass.
Besides watching your carb intake—especially sugars—be mindful of hidden calories in beverages, and consume plenty of filling vegetables that aren't calorically dense. The overall goal is to consume fewer calories each day than you burn.
By keeping your protein intake high, you're less likely to lose lean tissue and burn more body fat. The basics of getting your abs to pop don't get much simpler than that.
TRAINING FOR A SIX-PACK
Eating for your six-pack is an around-the-clock activity, but the training aspect only entails a 15-20-minute workout about every 2-3 days. Train your abs intensely and help them recover with proper rest and nutrition. The only other "secrets" to ab training are consistency and using good form.
You can choose any number of exercises to emphasize (not necessarily isolate) specific areas of your midsection, and most individuals will inevitably gravitate toward a few favorites. Here are a few of mine.
SIX-PACK WORKOUT TIPS
Choose three exercises—one from each category—and do 4 sets of each movement for your abdominal
workouts.
Keep rest periods fairly short between sets, about 30-60 seconds.
For bodyweight exercises, use a controlled movement and go to muscle failure; don't stop at a predetermined
rep target.
For weighted upper-ab movements like machine or cable crunches, choose a resistance that lets you reach
muscle failure at 12-15 reps.
For weighted oblique movements, keep it light.
Do Russian twists for time—about 40 seconds.
GET STARTED ON YOUR SIX-PACK
Ultimately, doing hours of endless reps doesn't guarantee a tight midsection. Train your abdominal core from multiple angles using a variety of exercises to ensure better results. Eat below maintenance or burn more calories through exercise to drop body fat. Train and eat smart in concert, and your six-pack will begin to show!
Plyometrics are great for cardio, toning and fat loss here, we take a look at how the humble plyometric box can be a killer workout session.
"The plyo box has been popular among athletes and hard-core fitness enthusiasts for a while now, but has become more mainstream since the introduction of CrossFit," says elite trainer of over 15 years Matthew Strickland.
"They are great for cardio-based and high-intensity training, but can also be used for rehabilitative purposes and for evening out physique imbalances.Plyometric boxes and aerobic steps come in a range of heights and sizes to adhere to varying fitness levels and exercise goals. While fixed-height boxes are available and usually come in sets of three to four, try opting for a sturdy, adjustable step if you are tight on space. And if you aren't confident in the jumps, we say go for foam rather than metal or wood versions: a lot less chance of skinned shins.
For cardio/fat loss: Plyometric training involves using explosive bodyweight movements to exert maximum force in the shortest amount of time – making them the perfect fat-burning tool. Explosive movements also mean power and strength, especially in the lower body, can be achieved. Again, keep rest periods short and repetitions as high as possible – although given their taxing nature, sessions shouldn't go much longer then 30 to 45 minutes. Tip: "When performing box jumps, start in a quarter squat and hinge from the hips to engage the hamstrings and glutes," says Strickland. "Landings on the box should be soft to help avoid injury."
For toning: While plyometric training is renowned for explosive bodyweight movements, Strickland says that there are a range of toning exercises that can be performed simultaneously. "Think anything from single-leg step-ups to incline push-ups using the box," he says. "The varied range will target muscles you never even knew you had."
"With proper technique, kettlebells can be used to train your entire body for both toning and fat-burning goals," says Strickland. "I run a half-hour class and never repeat the same exercise, so boredom is never an issue."
Compound movements such as the kettlebell swing, in which the center of gravity shifts, work the entire body while moves native to dumbbell workouts often isolate one or two muscle groups.
"Kettlebells, in my experience, allow people to get deeper into the movements than say a dumbbell," says Strickland.
For toning:  Kettlebells of varying weights can be used to load isolated muscle groups. When setting up your home gym, opt for a set of light, medium and heavy kettlebells to ensure everything from shoulders to legs can be worked. Strickland's favorite for a killer lower-body toning session?
"I often work some of my favorite kettlebell exercises into a circuit to ensure the muscles are exhausted while also providing a killer cardio and fat-burning workout," he says. "Try a burpee to kettlebell deadlift to kettlebell upright row. Say no more, this will push your whole body to its limits, and then some."
For fat loss/cardio: Fat loss and cardio fitness are best achieved through circuit-style training, with limited rest and higher repetitions to ensure the heart rate is elevated for long periods. Strickland suggests high-intensity interval work, with exercises performed for 45 seconds at max reps followed by a short 15-second rest. Sessions should last for about 20 to 30 minutes all up. "Work from the larger muscle to smallest, allowing you to achieve a wider variety of movements. It also means the most taxing, compound movements are completed first," says Strickland.
SOURCE: WOMEN'S HEALTH AND FITNESS MAGAZINE
Ingredients (Serves 4 // Prep: 15 min // Cook: 35 min)
•    2 cups baked sweet potato (skin removed)
•    3 eggs
•    ¼ cup coconut oil (melted)
•    ¼ cup agave
•    ¼ tsp vanilla
•    3 tbsp coconut flour
•    4 tbsp cocoa powder
•    2 tsp cinnamon
•    ½ tsp fresh ground ginger
•    ¼ tsp pumpkin pie spice
•    ¼ tsp baking powder
•    Pinch sea salt
•    Chocolate chunks (as many as you'd like)
Method
1. Preheat oven to 220°C 
2. In a blender, add potato, egg, oil, agave, vanilla and blend until smooth
3. Add coconut flour, cocoa, cinnamon, ginger, spice, baking powder and salt and blend again.
4. Fold the chocolate in by hand. Bake in a 20×20 cm dish for 35 minutes.
5.Let sit for 30 minutes before serving.
SOURCE: WOMEN'S HEALTH & FITNESS MAGAZINE
baTarget Body Part:
Abs
Equipment Needed:
Stability Ball
Step 1
Starting Position:
Kneeling behind a stability ball, lean the body forward at a 45 degree angle and rest the elbows on the top of the ball. Keep the stomach muscles tight and the elbows pushing up from the ball directly under the shoulders.
Step 2
Move the ball around with the elbows drawing the letters of the alphabet. Maintain a straight line from head to knees.
SOURCE: AMERICAN COUNCIL ON EXERCISE