If you struggle with some of your lifts, a weak core may be at the "core" of the problem. Learning how to target and strengthen your core's muscle fibers will benefit you both in and out of the gym!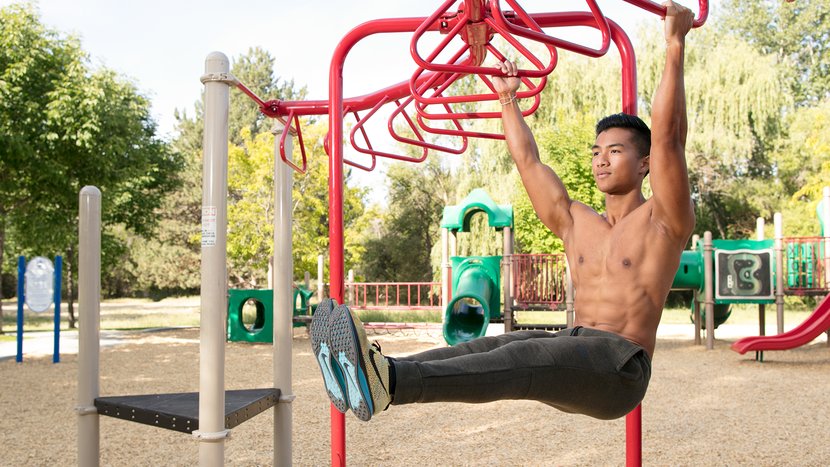 Most people hear the term "core" and think sleek, sexy six-pack. But core doesn't just apply to rock-hard abs—it actually describes almost every muscle in your torso. From elite athletes to weekend warriors, everyone can benefit from a stronger core.
Core-specific training is often forgotten or neglected until the end of a workout when you're already gassed. But a weak core doesn't protect the spine as well as it should and increases your risk of injury while performing even the simplest of daily tasks.
Considering how many daily activities put you at risk by bending and twisting your spine, putting a little extra effort into building a solid core pays off in the end.
More Than Just A Six-Pack
The muscles that surround the spine and abdominal viscera are the major players of the core.[1] But the core doesn't stop at the torso. Many of the muscles crossing the hip—including the abdominal muscles, the gluteal complex, and the hip girdle—work with the upper-body musculature to stabilize and protect the spine. This includes the muscles of the pelvic floor, transversus abdominis, multifidus, external and internal obliques, rectus abdominis, erector spinae, longissimus thoracis, and the diaphragm.
Incorporating core training in your routine is essential for improving posture, increasing functionality and balance, and reducing risk of injury—all of which enhance physical development within any exercise program.
Here's a breakdown of how core training can benefit you:
Improved Posture: Good posture is necessary to avoid back and neck pain and reduce your risk of injury.
Increased Functionality and Performance: A strong core benefits you not only as an athlete but also in all daily activities, especially as you age and become more susceptible to falls and injury.
Better Balance and Coordination: Good core strength improves balance and coordination, which can shorten response times and improve agility, resulting in an overall increase in performance and a decreased risk of injury.
Improved Spinal Support and Reduced Back Pain: Those who sit for long hours at a desk may unknowingly arch or hunch their back. Over time this often leads to chronic back pain. Strengthening the muscles surrounding the spine provides better support for the back and can reduce the frequency of back pain.
Reduced Injury Risk: Improving posture, enhancing balance, coordination, and functionality, and increasing the strength of the muscles that support the spine all help reduce your risk of injury.
If you don't already include core work in your routine, add a few of these exercises in between your regular training sets, or put them together as a stand-alone workout 1-2 days per week. Your target rep range may vary depending on your current fitness level and goals but start with lower weights and higher reps if core has not been your focus lately.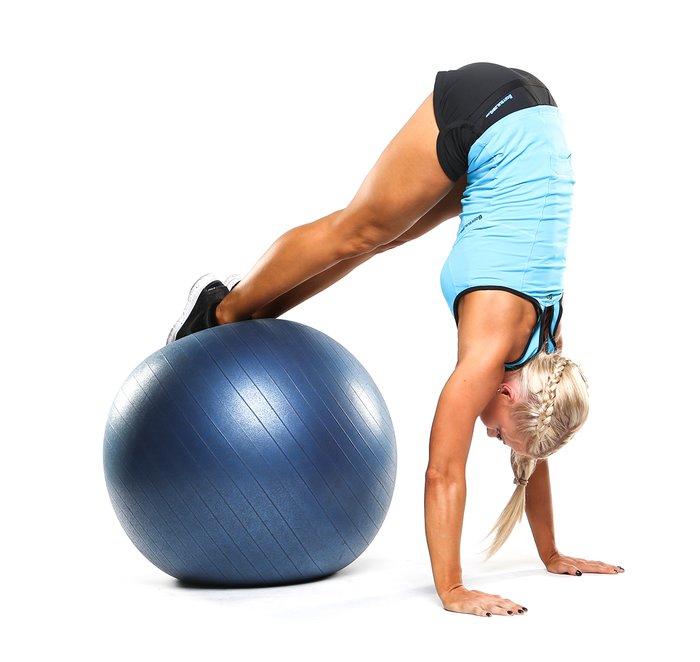 Core Exercises
Suspension trainer pike and plank
Decline sit-up
Roman chair
The simple addition of a balance ball, balance board, or medicine ball will ramp up the intensity. You can also add weight once you've mastered the basic movements and are ready to really challenge your core!
Building your abs requires more than just nailing the best exercises. Here's how to build up your six-pack musculature while chiseling your midsection!
As someone who makes a living training and learning the best approaches for fitness success, I can affirm that some approaches and tips are better than others when it comes to chiseling your six-pack. I've summarized the most important abs-sculpting tips here, starting with some common misconceptions about abdominal training.
MUST-KNOW TRUTHS ABOUT SIX-PACK ABS
1) YOU DON'T HAVE TO TRAIN ABS EVERY DAY TO STIMULATE THEM
When you train other muscle groups like legs and back, you indirectly involve you abs, so your core gets a great deal of secondary stimulation. Of course, you only get that ab activation if you're doing exercises like squats, deadlifts, and standing military presses, so never rely solely on machine work!
However, you don't need to train your abs every day. Your abs are a muscle group just like any other, and they require post-workout recovery time. While your abs do have a higher degree of slow-twitch muscle fibers, which means they have a higher endurance threshold, you'll still reap the best results by allowing them to fully recover between workouts.
2) TRAINING ABS DOESN'T DECREASE BODY FAT AROUND YOUR MIDSECTION
You can do crunches until you're blue in the face, but they won't significantly "spot reduce" the body fat around your midsection. There's no way to selectively reduce your body fat; you need to bring your overall body-fat levels down, which means watching your total caloric intake and burning more cals through exercise.
3) YOUR ABS WON'T BE VISIBLE UNTIL YOU REDUCE YOUR BODY FAT
Unlike many other skeletal muscle groups, you need to carry low body fat to reveal your abs, independent of how many exercises you do for them. Reducing your body fat requires you to either burn more calories or consume fewer calories. Genetics also play a role in body-fat levels, making it easier for some people and more difficult for others.
4) A VISIBLE SIX-PACK DOESN'T NECESSARILY MEAN YOU'RE HEALTHY.
Six-pack abs can be one sign that a person is maintaining a healthy weight, especially given the incidence of obesity today, but it doesn't automatically mean they're healthy.
I know a number of individuals with six-packs who are unhealthy because they under-eat or consistently perform excessive cardio. Finding a balance is key to not just getting your six-pack but maintaining it.
5) ANYONE CAN HAVE A SIX-PACK—OR AT LEAST A FOUR-PACK
Metabolic abnormalities aside, I believe this to be true, but it requires immense dedication and consistency both inside and outside the gym. Keep in mind, though, that the overall shape of your six-pack is determined by genetics.
You may have an 8- or 10-pack—yes, I've seen them—or just a four-pack depending on the genetic cards you've been dealt.
EATING FOR A SIX-PACK
It's difficult to follow a mass-gain eating plan and expect your abs to become more visible. Sure, you can make your abs stronger through training, but more than any other muscle group, six-pack abs are made in the kitchen.
In fact, most physique athletes generally follow a calorie-restricted diet or one in which they eat enough calories to maintain their current condition. It's the exceedingly rare individual who can add lean body mass and chisel his or her six-pack at the same time.
If you want a summer six-pack, your best bet is to keep a close eye on your diet. Instead of decreasing everything you're eating, it's smart to actually increase protein intake when on a calorie-restricted nutrition plan. This will help you stay satiated and spare your hard-earned muscle mass.
Besides watching your carb intake—especially sugars—be mindful of hidden calories in beverages, and consume plenty of filling vegetables that aren't calorically dense. The overall goal is to consume fewer calories each day than you burn.
By keeping your protein intake high, you're less likely to lose lean tissue and burn more body fat. The basics of getting your abs to pop don't get much simpler than that.
TRAINING FOR A SIX-PACK
Eating for your six-pack is an around-the-clock activity, but the training aspect only entails a 15-20-minute workout about every 2-3 days. Train your abs intensely and help them recover with proper rest and nutrition. The only other "secrets" to ab training are consistency and using good form.
You can choose any number of exercises to emphasize (not necessarily isolate) specific areas of your midsection, and most individuals will inevitably gravitate toward a few favorites. Here are a few of mine.
SIX-PACK WORKOUT TIPS
Choose three exercises—one from each category—and do 4 sets of each movement for your abdominal
workouts.
Keep rest periods fairly short between sets, about 30-60 seconds.
For bodyweight exercises, use a controlled movement and go to muscle failure; don't stop at a predetermined
rep target.
For weighted upper-ab movements like machine or cable crunches, choose a resistance that lets you reach
muscle failure at 12-15 reps.
For weighted oblique movements, keep it light.
Do Russian twists for time—about 40 seconds.
GET STARTED ON YOUR SIX-PACK
Ultimately, doing hours of endless reps doesn't guarantee a tight midsection. Train your abdominal core from multiple angles using a variety of exercises to ensure better results. Eat below maintenance or burn more calories through exercise to drop body fat. Train and eat smart in concert, and your six-pack will begin to show!
baTarget Body Part:
Abs
Equipment Needed:
Stability Ball
Step 1
Starting Position:
Kneeling behind a stability ball, lean the body forward at a 45 degree angle and rest the elbows on the top of the ball. Keep the stomach muscles tight and the elbows pushing up from the ball directly under the shoulders.
Step 2
Move the ball around with the elbows drawing the letters of the alphabet. Maintain a straight line from head to knees.
SOURCE: AMERICAN COUNCIL ON EXERCISE
Target Body Part:
Full Body/Integrated
Equipment Needed:
No Equipment Needed
Step 1
Starting Position:
Start in a push-up position with the hands shoulder-width apart and the legs straight out directly behind the body about hip-width apart.
Step 2
Squeeze the thighs and glutes and move the right hand and the right foot directly to the right.
Step 3
Once that hand and foot are on the ground, bring the left hand and foot towards the middle of the body.
Step 4
As soon as the left hand and foot are placed on the ground, start the next phase of movement with the right hand and foot. Alternate this arm and leg action for the desired distance.
SOURCE: AMERICAN COUNCIL ON EXERCISE
Target Body Part:
Full Body/Integrated
Equipment Needed:
Resistance Bands/Cables
Step 1
Starting Position:
With a partner, stand facing one another each with one handle or end of a resistance band.
Step 2
With both partners keeping the arms straight, one partner will lower into a squatting position and bring the arms between the legs while the other partner stands with arms extended overhead.
Step 3
Keeping the band taut at all times, partners will simultaneously switch positions so that one is always pulling up on the band and one is always pushing down on the band.
SOURCE: AMERICAN COUNCIL ON EXERCISE
Target Body Part:
Abs, Lower Back –  Arms Quads
Equipment Needed:
Stability Ball
Step 1
Starting Position:
Begin in an all-fours position with your torso on the ball and hands and feet on the floor. Lengthen your legs and stretch your heels to the back of the room. Your hands should be under your shoulders.
Take a few deep breaths. Notice how your abdominals want to rest on the ball when you inhale.
Exhale and pull your abdominals away from the ball. Try to keep them pulled away even when you inhale. This is your abdominal engagement.
Step 2
Once you have established your abdominal engagement, slowly walk your hands forward until your feet come off the floor. Continue walking out until the fronts of your thighs or knees are resting on the top of the ball in a plank position.
It is important to keep your ribcage knitted together and the abdominals strong in order to maintain a rigid torso. Your legs should be very active so that your entire body is straight as a board and aligned parallel to the floor.
Keep your shoulder blades pulling away from your shoulders and toward your hips. Elbows must be straight and hands directly under your shoulders. Keep your legs active.
Step 3
Curling Phase: Exhale and slowly bend your knees towards your chest. The ball will roll forward as your knees tuck under your torso and your hips lift toward the ceiling.
NOTE: This brings your body into somewhat of a handstand position. Be aware of your shoulder strength and keep the elbows straight.
Ideally, your knees are under your hips, your hips are toward the ceiling and your shins are on top of the ball. Hold this position for a breath.
Step 4
Lowering Phase: Inhale and straighten your legs, rolling the ball back the plank position.
MODIFICATION: If you are uncomfortable or feeling unsafe with your hips raised and shins on the ball, simply tuck your knees into your chest without lifting the hips.
SOURCE: AMERICAN COUNCIL ON EXERCISE