Kelly Rennie via Bodybuilding.com
Busy moms can often feel as though we are drowning in a sea of responsibilities. But we don't have to sacrifice our nutrition in the struggle to stay afloat.
Kids to drop off, tasks to complete, jobs to hold down—sometimes motherhood can feel like an uncontrollable current sweeping us downstream. Without a plan of action, it is easy to end up feeling out of control—reacting to, rather than creating, our environment.
The first step to pulling ourselves out of the current is to make ourselves aware of the habitual patterns holding us back. Once we know where we go wrong, we can create mindful action plans to achieve the results we want.
I've compiled a list of the three biggest nutritional mistakes almost all busy moms make at some point during the first few years of raising their children. If some—or all—of these mistakes strike home, now is your chance to steer yourself back on course.
Mistake 1: Survival Eating
As busy moms, we can be reactive rather than proactive when it comes to nutrition—grabbing whatever food is available, regardless of whether it aligns with our long-term fitness goals. This "survival" eating pattern can quickly derail our fitness, piling on extra weight without us even realizing what is happening until it's too late.
To stop survival eating in its tracks, make sure you plan everything food-related in advance. Do one big weekly shopping trip and pick up everything you need so that you have no reason to grab unhealthy, on-the-go snacks on other days. Prepare easy-to-cook meals and snacks in advance.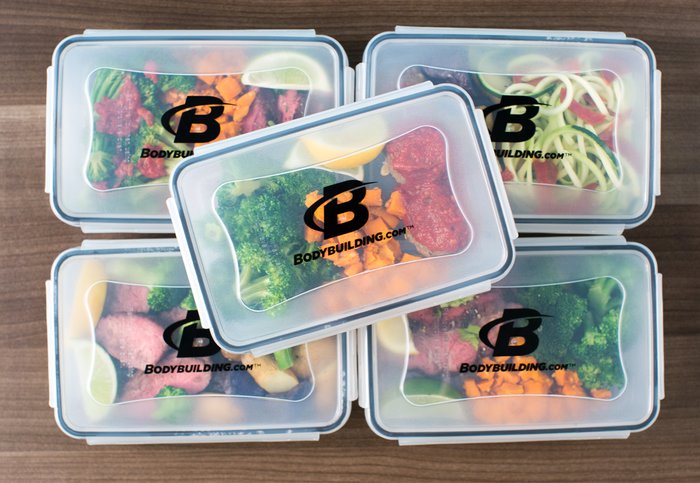 The more you take control of and prepare your own meals, the easier it will be to fit them into your busy life. Habits form over months, not weeks—so stick with it. Learn to create a healthy nutritional environment in which you and your family can thrive.
Mistake 2: Negative Thinking
It is a widespread belief that healthy eating is a chore, and junk food is a guilty pleasure. We've associated "fun" and "simple" with fast foods and big desserts, overshadowing the "boring" and "difficult" nutritious foods that are actually good for us.
Nothing could be farther from the truth.
It takes time, but with the proper mindset, you will learn to ignore preconceived notions of fun versus boring. In the process, you will discover just how awesome healthy eating can be.
If you struggle to see the fun in eating healthy, find some quick and healthy recipes and involve the kids. Even the pickiest of eaters can become broccoli-munching health-food fans. Preparing healthy meals as a family inspires healthy habits your children can maintain as they grow into adulthood.
Mistake 3: Reliance On Processed Foods
Without question, moms are busy! There's a lot to juggle every day, and the siren call of convenient processed foods can steer even the most health-conscious moms off course. Easy to prepare and easy to eat, cookies, chocolates, sugary cereals, and snacks give us a quick hit of energy and help us deal with the situation at hand—at least temporarily.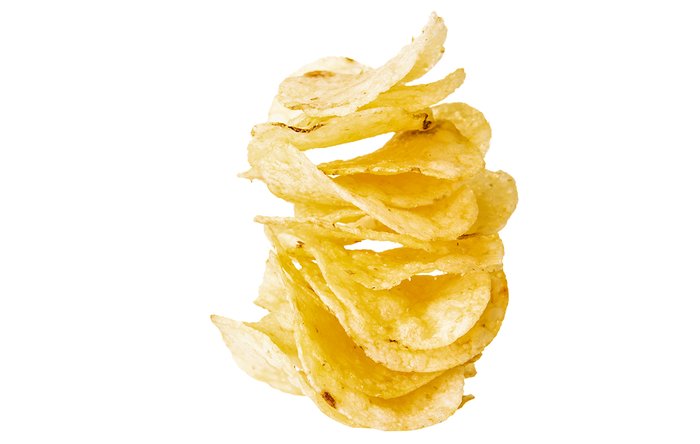 The problem is these packaged, processed, modern-food marvels are chock-full of refined carbohydrates and sugars that only provide a short-term fix. Our energy crashes and, over time, the weight piles on as we consume more and more of these empty calories to deal with the shortfall. Many well-intentioned and productive people have fallen prey to the ease of processed foods. Thanks to their (often unconscious) habit of grabbing whatever food is convenient, they pack on a lot of fat and see their health suffer in other ways.
The solution? End your reliance on processed foods and to learn to enjoy healthier alternatives. This sounds harsh, but there are delicious, healthy recipes out there that are 100-percent good for you and provide you with energy to keep up with everything life throws at you. As your palate recovers from its processed-food obsession, you'll find yourself enjoying healthy foods as much as junk food.
Make healthy habits a part of your busy, hectic, wonderful life as a mom. Once you focus on the quality of nutrients you put into your body, your energy and mindset pick up instantly. This will improve your sense of well-being, the shape of your body, and the shape of your life!
Ingredients 
100g blended oats
2 egg whites
200ml almond milk
1 scoop Protein in Vanilla Milkshake flavor (or a flavor of your choice)
Plain yogurt
Sliced fresh fruit
Honey
Method
1. Add blended oats and egg whites to 200ml of almond milk then whisk until smooth.
2. Stir in protein until smooth.
3. Fry your pancakes in a shallow pan until golden.
4. Place your cooked pancakes onto a plate and spread a layer of plain yogurt on top then fill with fresh fruit.
5. Roll up your pancake and drizzle honey over the top.
Top with more fruit and enjoy!
Nutrition
Calories 182kcal // Protein 12g // Carbs 25g // Fat 4g (per pancake)
SOURCE: WOMEN'S HEALTH & FITNESS MAGAZINE
Ingredients (Serves 18)
4 tbsp flour of choice (if using coconut flour, reduce quantity and increase milk to offset extra absorbency)
4 tbsp hazelnut meal
1 tbsp coconut sugar
¼ cup water
2 tbsp coconut milk (lite)
2 scoops (60 g) chocolate or mocha whey protein powder
1 egg
1 tsp vanilla essence
70 g dark organic chocolate, melted
1 tbsp coconut oil, melted
1 tsp baking powder
2 tbsp cocoa powder
Toppings
Chocolate
100 g dark chocolate, melted
2 tbsp coconut oil, melted
1 scoop (30 g) whey hot chocolate
Vanilla 
1 scoop (30g) vanilla whey
4 tbsp coconut oil, melted
2 tbsp water
Peanut butter
5 tbsp high-protein peanut butter powder (we used The Nutty Whey)
2 tbsp coconut oil,
melted
2 tbsp water
Method
Set oven to 180oC. Combine all dry ingredients in one bowl and wet ingredients in another. Combine the two and mix well. The mixture should resemble a cake batter and run off the spoon. You may need to add another egg yolk. Spoon a tablespoon of mixture into mini cupcake silicon cases or donut baking trays. Bake for eight to 10 minutes until the center is set. Remove from the oven and allow to cool before removing from cases and cooling fully on a wire rack. Continue with remaining mix. You may use a corer to remove the centers or carefully cut with a knife. Store in an airtight container until ready to glaze. 
Glazes
Combine each mix in a bowl. The mixes should be reasonably runny so that they coat the back of a spoon. If too runny they will thicken as they begin to set. Place in the fridge for five-minute intervals to speed this up. If too thick, add additional liquid. Dip each donut into your glaze of choice top side first. Allow to stop dripping before placing onto a wire rack to begin setting. Sprinkle with your choice of toppings.
SOURCE: WOMEN'S HEALTH & FITNESS MAGAZINE
Ingredients (Serves 4 // Prep: 15 min // Cook: 35 min)
•    2 cups baked sweet potato (skin removed)
•    3 eggs
•    ¼ cup coconut oil (melted)
•    ¼ cup agave
•    ¼ tsp vanilla
•    3 tbsp coconut flour
•    4 tbsp cocoa powder
•    2 tsp cinnamon
•    ½ tsp fresh ground ginger
•    ¼ tsp pumpkin pie spice
•    ¼ tsp baking powder
•    Pinch sea salt
•    Chocolate chunks (as many as you'd like)
Method
1. Preheat oven to 220°C 
2. In a blender, add potato, egg, oil, agave, vanilla and blend until smooth
3. Add coconut flour, cocoa, cinnamon, ginger, spice, baking powder and salt and blend again.
4. Fold the chocolate in by hand. Bake in a 20×20 cm dish for 35 minutes.
5.Let sit for 30 minutes before serving.
SOURCE: WOMEN'S HEALTH & FITNESS MAGAZINE
Ever wondered what "eating clean" or "going on a cleanse" really means?
Spend enough time talking about or searching for nutrition info online these days, and you'll quickly notice that it seems like everyone is an expert. Between blogs, social media, online message boards, and good old-fashioned conversations with friends, it's easy to get overwhelmed by competing opinions about what you should eat, how to eat it, and what to avoid. And all these opinions seem to be backed by some popular diet or book with a catchy title!
To make matters even more confusing, flying around in the middle of this dialogue are plenty of buzzwords that people toss around willy-nilly without fully understanding what they mean—if, in fact, they mean anything.
Well, it's time to shoot some flies and clear the air. Before you start a new diet or dive into your next big nutrition conversation, learn the truth behind common nutrition buzzwords, and determine for yourself if they apply to your goals!
Buzzword 1: "Clean Eating"
Perhaps one of the most popular terms in the fitness and nutrition industry is "clean eating," but what exactly does "clean" mean? Ask five people at your gym to define clean eating, and you'll inevitably get five different responses.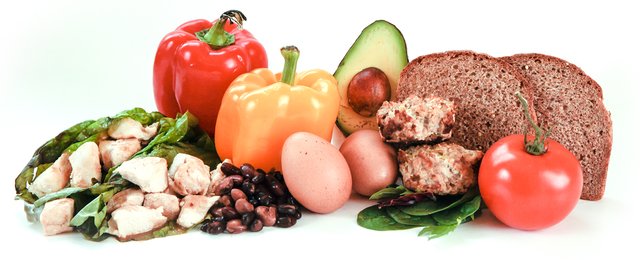 In most cases, clean eating refers to eating as much whole, unprocessed food as possible, while limiting the amount of processed foods in your diet. Rather than focusing efforts on the number of calories you consume in a day, the focus is shifted to consuming food items that meet certain requirements—only unprocessed foods that contain no artificial ingredients, or eating foods that have zero added sugar, for example.
Clean eating has evolved into a seemingly cryptic, pie-in-the-sky way of eating within the fitness community. It's a diet of restriction that fails to honor personal food preferences, making it an unrealistic way of eating. While clean eating—as defined in this way—may work for a select few, educating yourself on healthier food options without placing restrictions on your diet is a much more realistic way of eating. Plus, leaving out certain processed foods such as milk and juices fortified with calcium and vitamin D  or Canned fruit (packed in water) and precut veggies—both of which are technically considered "processed" could cause you to miss out on important nutrients that keep your body in optimal health.
Buzzword 2: "Detox"
Next time you're in the check-out line at the grocery store, take a look at the covers of popular fitness magazines. Chances are you'll see some advertisement or article about a short-term detox cleanse, usually promising to miraculously bolster your health and wellness in a matter of days by "ridding your body of toxins."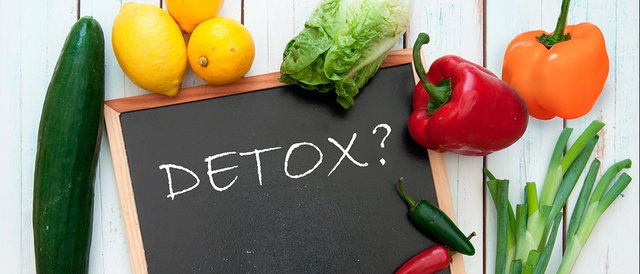 Let's think about this for a minute. What toxins are folks who begin a detox diet trying to flush out of their system? Are there specific chemicals they're trying to "clean out" by restricting themselves to a diet of tea and lemon water? The truth is, most individuals who go on a detox plan can't seem to name what specific toxins they're hoping to eradicate from their body in the first place.
Many cleanses and detox diets entail increasing fluids and limiting food choices to mostly fruits and vegetables. Since a detox diet typically involves calorie restriction, acute weight loss is often experienced. Additionally, an increase in fiber intake via increased fruit and vegetable consumption, coupled with the increase in fluids, may result in an increase in the frequency of your trips to the bathroom.
With that being said, the temporary weight loss individuals may experience after following a "detox diet" is mistaken as a perceived health benefit. It's usually just the result of short-term calorie restriction, not fewer "toxins."
In lieu of putting your body through all of this, shift your focus to making sustainable nutritious choices such as including more fruits, vegetables, and lean proteins into your diet so you can lose weight—and keep it off!—for the long haul.
Buzzword 3: "Low-Glycemic"
The glycemic index (GI) was originally developed for the treatment of diabetes. The GI ranks carbohydrate foods on a scale of 1-100 based on how quickly they affect blood sugar levels when consumed in isolation. Foods such as white potatoes and watermelon have a higher GI score, whereas slower-digesting carbohydrates like oatmeal and legumes have a lower GI score.
A common understanding in the fitness industry is that low-glycemic foods are "better" for you than high-glycemic foods because of the less dramatic insulin response. There are countless nutrition books and theories on controlling insulin response by only eating low-glycemic carbohydrate foods. Insulin has become one of the most feared hormones in the fitness industry.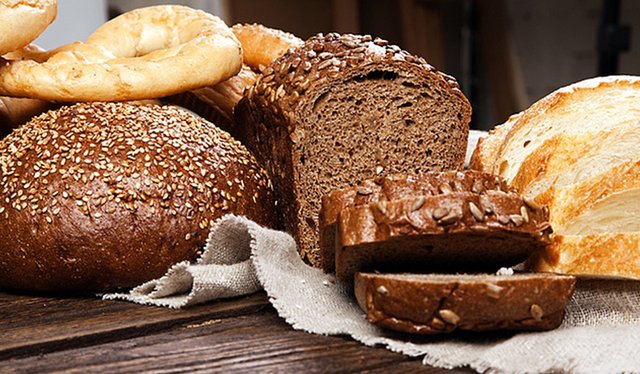 What most individuals don't realize is that the glycemic index measures the insulin response of carbohydrates foods on a completely empty stomach in an isolated state. For example, white rice has a GI score of around 70. How often would you eat white rice, by itself, on an empty stomach? Pair that rice with a 4-ounce chicken breast and 1/2 cup green beans sautéed in a tablespoon of olive oil, and you drastically alter the entire glycemic response within that meal. For these reasons, the real-life application of the glycemic index is extremely limited.
Using the glycemic index to select which carbohydrate foods you chose to eat has limited practicality and application, which makes this a buzz phrase to watch out for. However, the glycemic index may be useful for individuals with diabetes, due to impairments in insulin production and metabolism.
Buzzword 4: "IIFYM"
IIFYM stands for "if it fits your macros," an eating style that has gained a tremendous amount of attention over the past couple of years (thanks in large part to social media). IIFYM, also known as flexible dieting, is a buzz phrase that actually includes a great deal of practicality and sensibility—but it has to be applied appropriately.
Put simply, IIFYM is a system of tracking calories based on daily calorie, fat, protein, and carbohydrate targets. It allows you to take ownership of your daily food choices and overall dietary pattern and enables you to eat a diverse diet without restricting any specific foods.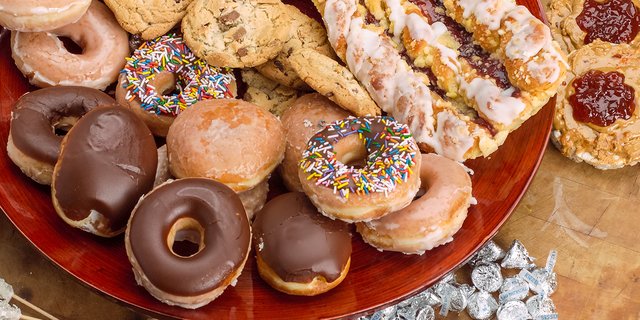 When applied appropriately, IIFYM is a scientifically sound system of tracking your nutrition. Many folks, however, have mistaken IIFYM for an excuse to eat junk food such as donuts, pizza, and ice cream without any regard for nutrient density or food quality. Scan your social media feed and you will likely see your IIFYM friends sharing pictures of pies and ice cream with a hashtag endorsing IIFYM or flexible dieting. What you fail to see are the posts of fruits, vegetables, healthy fats, whole grains, and lean protein sources that probably make up the majority of those people's diets.
The fact is, even if you follow IIFYM, you have to eat under a certain caloric target and meet your specific macro targets, so you don't get a license to eat whatever you want all the time. You still have to follow a sort of 80/20 rule. In other words, 80 percent of your diet should be based on wholesome foods, while 20 percent of your diet could be used for favorite treats and indulgences.
Remember, the best diet to be on is one you can stay on, so IIFYM may be a great choice for you—but it's not a free pass to eat whatever you want, despite what some people may have you believe on social media.
SOURCE: BODYBUILDING.COM
Looking for healthy lunch ideas? Try these yummy spicy quinoa lettuce cups by our January 2017 cover model, Tiffiny Hall.
Ingredients (Serves 2 // Prep: 10 min // Cook: 30 min)
¾ cup mixed quinoa

1 ¾ cup vegetable stock

125g tin four bean mix, drained and rinsed

2 tsp ground cumin

2 tsp chilli powder

1 garlic clove, crushed

¼ avocado

1 tsp lemon juice

4 tomatoes, cut into 1 cm dice

¼ bunch coriander, finely chopped

4 large cos lettuce leaves
Method
1. Preheat oven to 180°C and line a baking tray with greaseproof paper.
2. Place quinoa into a saucepan with 1 ¾ cup vegetable stock, simmer for 15 minutes or until cooked through. Drain quinoa and spread onto a baking tray. 
3. To the baking tray, add bean mix, spices and garlic and mix through. Place into the oven and bake for 15 minutes, or until quinoa is slightly crunchy. 
4. Meanwhile, mash avocado and lemon juice together and set aside. 
5. Remove quinoa from oven, toss tomato and coriander through quinoa and bean mix.
6. Spoon quinoa mix into lettuce leaves and dollop on avocado to serve. 
SOURCE: WOMEN'S HEALTH & FITNESS MAGAZINE
Anyone who's tried to lose weight knows that good nutrition matters a lot—even more than your exercise routine. As the authors of a recent editorial in the British Journal of Sports Medicine wrote, "You cannot outrun a bad diet." In other words, even a calorie-torching fitness plan needs to go hand-in-hand with healthy eating or you won't see the results you want.

But that doesn't mean you have to restrict yourself to bland "diet" foods. We asked seven women who've lost 50 pounds or more to share their go-to healthy meals, and the results were surprisingly appetizing—even bacon and chocolate make a cameo! Here are the foods that helped these women find long-term success.
JODI FRIEDMAN
Jodi, 44, had struggled with her weight due to polycystic ovary syndrome (PCOS) and insulin resistance. But after a nutritionist helped her devise a low-carb, high-protein eating plan, she lost 70 pounds and is now training for a half marathon. "It's important to find a nutritionist who understands your health issues and supports your needs," she says.
A typical day's meals:
Breakfast: a protein bar with 20 grams of protein or more, plus a banana on workout days
Lunch: tuna salad with a side salad of mixed greens and tomatoes with aged balsamic vinegar
Snack: cucumber slices with a tablespoon of hummus
Dinner: salmon or crockpot chicken with a side of spinach or avocado
Dessert: kid-sized cup of frozen yogurt
JENNIFER FINNEY
Motivated by a warning from her husband's doctor, Jennifer, 41, and her hubby overhauled their eating habits together. "We went from a diet of processed foods, fast food, and dining out two or three times a week to a whole-food, plant-based diet," she says. "We went all-in from day one, and the weight started melting off." To date, she's lost 80 pounds and now works as an online health and fitness coach.
Breakfast: rolled oats with almond milk, peanut butter, and pure maple syrup
Post-workout snack: green smoothie with spinach and frozen fruit
Lunch: kale salad with hummus and rice vinegar, topped with fresh cucumbers, red peppers, and chickpeas or lentils
Afternoon snack: apples with peanut butter
Dinner: a Pad-Thai inspired dish using spaghetti squash instead of pasta
After-dinner snack: a piece of fruit
PETRINA HAMM
Petrina, 43, started the Atkins diet because her sister was interested in the plan. "She asked me to do it with her for support," she says. Petrina eventually modified her diet for more balance, and has lost a total of 100 pounds. She says the key has been "taking it one day at a time. Too many people devote too much focus to the end game."
A typical day's meals:
Breakfast: a healthy "cheese Danish"—made by mixing egg with cream cheese, liquid Splenda, and a dash of cinnamon—along with bacon or sausage
Lunch: salad with full-fat blue cheese dressing, bacon bits, and diced chicken
Dinner: steak with steamed broccoli and butter
Snack: homemade sugar-free peanut butter cup (made with baking chocolate, butter, liquid Splenda, and peanut butter)
WHITNEY HERRINGTON
The approach of a milestone birthday motivated Whitney, 29, to get serious about her eating habits. "I had been overweight my whole life, and I was determined not to go into my thirties fat!" she says. By following a low-carb, high-protein diet—with some extra carbs added in on workout days—she's lost 65 pounds so far.
A typical day's meals:
Breakfast: fruit smoothie with some spinach or kale and a scoop of protein powder
Snack: granola bar
Lunch: jerk chicken with homemade cauliflower rice
Dinner: baked chicken with broccoli and brown rice
Snack: ¼ cup of peanuts or cashews
ERICA HOUSE
Erica, 32, found that a little patience goes a long way. She lost 60 pounds over the course of two years by cutting out fast food, sugar, and liquid calories like soda and alcohol."The weight came off slowly, but it's stayed off," she says. "I went from being obese, binge drinking, and chain smoking to a three-time marathoner, yoga instructor, and online personal trainer."
A typical day's meals:
Breakfast: zucchini oatmeal
Snack: fresh fruit
Lunch: homemade burrito bowl
Snack: a scoop of peanut butter
Dinner: protein smoothie made with a frozen banana, a cup of spinach, chocolate whey powder, almond milk, ice, and a touch of honey
ANNE JONGLEUX
Anne, 56, tried a few tactics before finding what worked best for her. She started by weighing foods and counting calories: "That was great for helping me readjust my ideas of portion size, but impractical for a daily lifestyle," she says. Last year she went on an elimination diet to identify food intolerances. Now she follows a "mostly Paleo" plan of lean proteins, healthy fats, and fresh produce, and she's lost a total of 80 pounds.
A typical day's meals:
Pre-workout breakfast: coffee and a banana or two dates covered in coconut
Post-workout breakfast: coffee, a bowl of fruit, and two poached eggs
Lunch: an apple with two tablespoons of almond butter and a few sticks of celery
Snack: a stalk of bok choy and a carrot
Dinner: Cobb salad with a few tweaks (turkey instead of ham and bacon; hold the cheese and croutons; oil and vinegar on the side)
Snack: cucumber slices or pickles
CHRISTIAN OHONBA
Christian, 30, says she stopped using food as a reward and started thinking of it as fuel for her goals. "I live with the philosophy that weight loss sparks greatness in all areas of life," she says. Though she was scared to look at a scale before starting her weight loss journey, she estimates she's lost around 70 pounds by tracking calories and journaling her eating habits.
A typical day's meals:
Breakfast: salmon and potato hash
Snack: pineapple dairy-free yogurt
Lunch: burrito with ground turkey, black beans, and bell peppers
Snack: tuna packet
Dinner: steak with broccoli
SOURCE: WOMEN'S HEALTH MAGAZINE
Kick-start your day with this delicious breakfast recipe by January 2017 cover model Tiffiny Hall. 
Ingredients (Serves 2 // Prep: 5 min // Cook: 2 min)
1 tbsp tahini

1 tsp honey

1 tbsp water

100g fresh ricotta

¼ tsp ground cinnamon

1 tsp chia seeds

2 slices wholegrain (or gluten-free) bread

1 banana, thinly sliced

⅓ punnet strawberries, hulled and thinly sliced

¼ cup blueberries
Method
1. In a small bowl, combine tahini, honey, and water together until smooth and set aside.
2. Combine the ricotta, cinnamon and chia seeds to form a creamy spread.
3. Toast wholegrain bread in toaster for 1–2 minutes or until golden.
4. Lay toast flat, spread with ricotta mix then top with fresh fruit. Drizzle tahini sauce over the top and serve.
SOURCE: WOMEN,S HEALTH & FITNESS MAGAZINE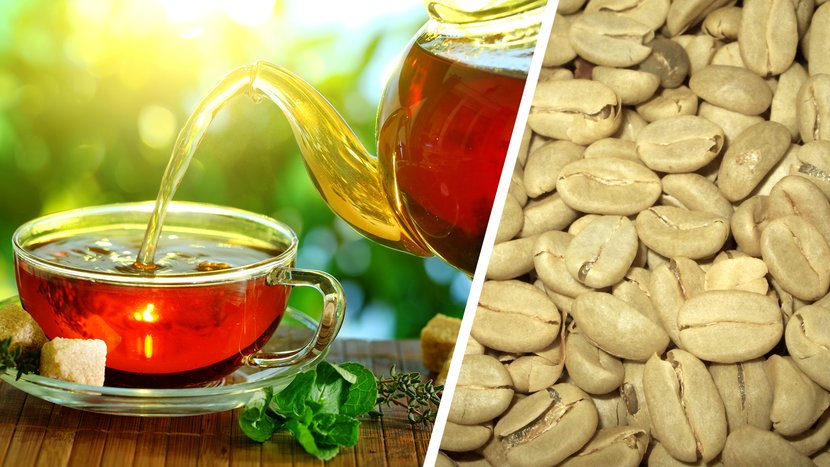 More than just a pick-me-up, your morning cup of tea or coffee may actually help your weight-loss efforts! But when it comes to fat loss, which one of these greens reigns supreme?
When it comes to losing fat, no magic pill or powder can replace consistent work in the gym and a clean diet. Your efforts will always trump anything a supplement can do. That said, there are a handful of ingredients that may help boost your metabolism and enhance your weight-loss efforts.
Two of those ingredients—green tea and green coffee—may already be part of your daily morning ritual, but they're also sold in supplement form as green tea and green coffee extract. If fat loss is your goal, is one extract better than the other? It's time to put these two green titans in a head-to-head battle for fat-loss supremacy!
Make Time For Tea
Green tea, which comes from the Camellia sinensis plant, has been recommended as a healthful drink for centuries with potential health benefits ranging from improved antioxidant status to cardiovascular support. Although multiple parts of the plant can be used, it's the extract from the leaves that seems to offer the most health benefits, especially when it comes to weight loss.
The two components primarily responsible for green tea extract's (GTE) health benefits are catechins, which provide the majority of antioxidants benefits, and caffeine, which enhances thermogenesis and fat metabolism.
When compared to a placebo and caffeine alone, GTE has been shown to significantly increase 24-hour energy expenditure. Over time, increasing the number of calories you burn both at rest and during exercise could lead to favorable changes in your body composition. Furthermore, there are multiple studies showing GTE's ability to increase rates of fat oxidation (or fat burning) over a 24-hour period.
Long-term consumption of green tea extract has been shown to support modest weight loss, around 2-3 pounds, over a 12-week period.3 While GTE clearly won't do all the work for you, research suggests that, when combined with exercise, it can support greater weight loss when compared to exercise alone.
Green Is The New Black
Green coffee extract (GCE), as the name implies, is extracted from unroasted green coffee beans. Its main active ingredients are compounds known as chlorogenic acids, which are thought to be responsible for its weight-loss effects.
While it's not entirely clear how it works, chlorogenic acid may be able to promote fat loss by increasing the activity of PPAR-alpha—a gene involved in fatty-acid transport and oxidation—and reducing the creation of new fat cells through its antioxidant effects.
To date, there has been only one study to demonstrate a positive effect of GCE on weight loss in humans. A 2007 study published in the Journal of International Medical Research found that when GCE was added to coffee, participants lost (on average) almost 12 pounds over a 12-week period when combined with diet and exercise. This compared to only 3 pounds lost in the coffee-only group
While results from this study are promising, larger, better-controlled studies are needed to truly determine the effectiveness of GCE as a weight-loss tool.
Lean, Mean, Green
Green tea extract is the current winner in the battle of the bulge! For one, GTE has a higher caffeine component, and when it comes to ingredients that can have a significant impact on supporting your metabolism and help you burn more fat, caffeine is king. Second, the research on GTE far exceeds that of GC, making it a little more convincing that including GTE as part of your diet may potentially be beneficial to fat loss.
You may find some supplements that use a combination blend of green tea with green coffee extracts, but there is currently no research suggesting this is a more effective combination than either in isolation.
What To Watch Out For
The weight-loss benefits associated with green coffee and green tea extracts are greatly reduced when you mix the extracts with milk and sugar. Additionally, research suggests that protein consumption can have an inhibitory effect on their absorption.[Therefore, benefits of GTE and GCE may be maximized when consumed with water 2-3 hours before or after a meal.
Both of these substances typically contain caffeine and therefore may cause potential side effects associated with caffeine consumption, such as increased heart rate and digestive upset, but as long as you don't guzzle the stuff, you should be in pretty good shape. Start with a low dose, see how your body handles it, and then make adjustments from there.
A Practical Approach For Use
GTE and GCE are most effective when caffeine resistance is minimized. If you're already a coffee addict, the benefits of green tea extract and GCE supplements will likely be less effective.
While you may think you can get your daily dose of GTE just by sipping on some green tea, think again. An effective dose (about 600 milligrams) would require you to drink 8-10 cups of tea!  Supplements can definitely make things a little easier on you; just make sure you're getting 30-60 percent EGCG—the active ingredient in green tea responsible for its fat-burning effects—in each serving.
Green coffee supplements are generally sold containing 40-50 percent chlorogenic acid by weight. In order to get the most effective dose of 120-300 milligrams of chlorogenic acid, you'll want to look for a supplement containing 300-750 milligrams of green coffee extract.
SOURCE: BODYBUILDING.COM