If you struggle with some of your lifts, a weak core may be at the "core" of the problem. Learning how to target and strengthen your core's muscle fibers will benefit you both in and out of the gym!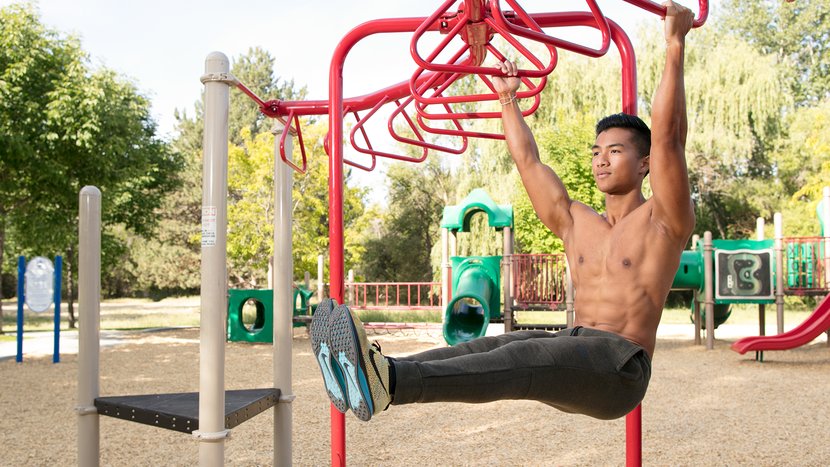 Most people hear the term "core" and think sleek, sexy six-pack. But core doesn't just apply to rock-hard abs—it actually describes almost every muscle in your torso. From elite athletes to weekend warriors, everyone can benefit from a stronger core.
Core-specific training is often forgotten or neglected until the end of a workout when you're already gassed. But a weak core doesn't protect the spine as well as it should and increases your risk of injury while performing even the simplest of daily tasks.
Considering how many daily activities put you at risk by bending and twisting your spine, putting a little extra effort into building a solid core pays off in the end.
More Than Just A Six-Pack
The muscles that surround the spine and abdominal viscera are the major players of the core.[1] But the core doesn't stop at the torso. Many of the muscles crossing the hip—including the abdominal muscles, the gluteal complex, and the hip girdle—work with the upper-body musculature to stabilize and protect the spine. This includes the muscles of the pelvic floor, transversus abdominis, multifidus, external and internal obliques, rectus abdominis, erector spinae, longissimus thoracis, and the diaphragm.
Incorporating core training in your routine is essential for improving posture, increasing functionality and balance, and reducing risk of injury—all of which enhance physical development within any exercise program.
Here's a breakdown of how core training can benefit you:
Improved Posture: Good posture is necessary to avoid back and neck pain and reduce your risk of injury.
Increased Functionality and Performance: A strong core benefits you not only as an athlete but also in all daily activities, especially as you age and become more susceptible to falls and injury.
Better Balance and Coordination: Good core strength improves balance and coordination, which can shorten response times and improve agility, resulting in an overall increase in performance and a decreased risk of injury.
Improved Spinal Support and Reduced Back Pain: Those who sit for long hours at a desk may unknowingly arch or hunch their back. Over time this often leads to chronic back pain. Strengthening the muscles surrounding the spine provides better support for the back and can reduce the frequency of back pain.
Reduced Injury Risk: Improving posture, enhancing balance, coordination, and functionality, and increasing the strength of the muscles that support the spine all help reduce your risk of injury.
If you don't already include core work in your routine, add a few of these exercises in between your regular training sets, or put them together as a stand-alone workout 1-2 days per week. Your target rep range may vary depending on your current fitness level and goals but start with lower weights and higher reps if core has not been your focus lately.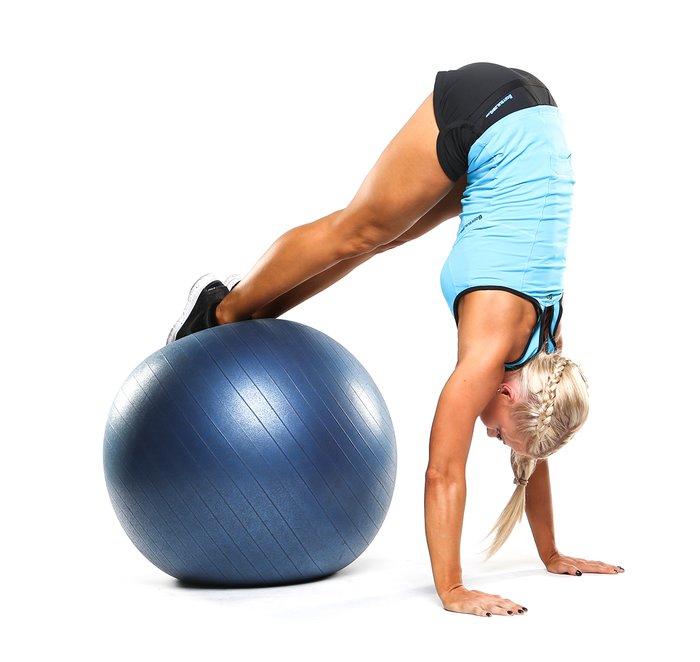 Core Exercises
Suspension trainer pike and plank
Decline sit-up
Roman chair
The simple addition of a balance ball, balance board, or medicine ball will ramp up the intensity. You can also add weight once you've mastered the basic movements and are ready to really challenge your core!
High-intensity interval training (HIIT), which involves repeated bouts of high-intensity effort interspersed with recovery times, has become hugely popular in recent years. And for good reason: Research suggests HIIT improves both metabolic function and cardiorespiratory fitness, and requires considerably less workout time.
As a result, HIIT workouts can be found just about everywhere, from boutique fitness studios to large chain health clubs. The underlying principle of these workouts is nearly always the same: train hard, close to maximal capacity, rest a little, train hard, rest a little, repeat. Here's what the research says about why HIIT is such an effective workout.
THE BENEFITS OF HIIT
IMPROVED CARDIORESPIRATORY FUNCTION
HIIT challenges the body to perform at the upper end of the aerobic training zone, which is called the second lactate threshold. When training at this end of the aerobic training zone, there is shift from using aerobic metabolism to anaerobic metabolism to produce energy to fuel the activity.  Training at this intensity improves cardiorespiratory function during exercise and at rest, and the body shifts from using aerobic metabolism to anaerobic mechanism to produce energy and generate force. In fact, HIIT training has been shown to benefit just about everyone, from endurance and strength athletes to recreational exercisers. That's because it's adaptable, meaning it can be used for aerobic training as well as muscular strength training, or a combination of the two.
EXCESS POST-EXERCISE OXYGEN CONSUMPTION
HIIT also increases caloric burn after an exercise bout through a process known as excess post-exercise oxygen consumption, or EPOC. Essentially, the body must consume more oxygen, which increases the amount of calories that are being burned, to return to its pre-exercising state after an intense bout of exercise. Therefore, by incorporating HIIT training into a workout regiment, body composition may improve as a result of the greater caloric burn associated with HIIT training. However, it is important to note that body composition is not altered by exercise alone; nutrition plays a key role in optimizing one's fat-mass-to-lean-mass ratio.
SHORTER WORKOUTS
When it comes to workout efficiency, HIIT is especially attractive in that it does not require a large amount of time to reap the benefits. HIIT workouts typically last 20-30 minutes and are extremely effective as long as the intensity level is high. From both a psychological and physiological perspective, it is easier to maintain a high level intensity for a brief period of time than it is over a longer period of time, greater than 30 minutes.
With a growing body of research demonstrating that HIIT can be an effective and efficient way to exercise, this high-intensity workout is likely to remain popular for many years to come.
Shape, tighten and lift your butt in just eight moves with this focused resistance workout from fitness model Janine Horsley.
Warm-up (not pictured)
This dynamic warm-up will prepare your body for key moves. Consider it an investment.
2–3 minutes: (20 seconds each)
Begin with high knees, running in one place for 20 seconds. Followed with butt kickers, with heels kicking back to touch your butt, for 20 seconds. Lastly, fully extend arms and legs in a marching position. Perform jumping marches by jumping in sequence with arms and legs forward and back.
THE WORKOUT
1. Dumbbell step ups (10 to 20 lbs)
3 sets x 12–15 reps (20 seconds' rest)
Start movement holding dumbbell at chest level with elbows tucked in. Place one leg on a platform or bench and thrust up on to bench. The key to this movement is pushing off with the opposite toe on the floor before lifting and keeping weight on the heel on the bench when stepping down. Perform all the reps on the one side before switching legs.
2. Kettlebell Overhead Squats (10 to 15 lb)
3 sets x 12 reps (30 seconds' rest)
Start movement holding a kettlebell with both hands at waist level. When you are ready, engage core, lift kettlebell above your head, and squat parallel to the floor. The key to this movement is engaging the stomach and locking the arms overhead and exhaling as you power up through the squat. Perform with toes slightly pointed out, shoulder-width apart. Keep the arms fully extended above your head until you have completed all the reps for that set.
3. Kettlebell Crossover Reverse Lunge (10 to 12 lb)
3 Sets x 10 reps (30 seconds' rest)
Start movement holding a kettlebell at chest level with both hands. Be sure to keep elbows tucked at sides. As you begin, take one leg back into a reverse lunge position in a 45-degree angle while maintaining an upright squat position. The key to this movement is an upright position and slowly crossing your leg in a reverse lunge while dropping the knee in a straight line down. Be sure to cross slowly to maintain your balance throughout the movement.
4. Dumbbell Stiff-Legged Deadlift (20 to 30 lb)
3 sets x 12 reps (30 seconds' rest)
Start movement with dumbbells at waist level. Maintain a good posture with a slight bend in the knees and slowly lower the weight to the front of your calves, and return to the top of your thighs. The key to this movement is a flat back and slow and steady lowering of the weights.
5. Dynamic Speed Skaters (5 to 10 lb)
3 sets x 45-to-60-second intervals (with 30 seconds' rest)
Start movement with one foot forward and one foot back. As you start in motion, hop into a side lunge position, then spring off and do the same to the other side. The key to this movement is not speed, but balance and coordination.
6. Hamstring Ball Bridge (Body weight)
3 sets x 30-second intervals (with 20 seconds' rest)
Start movement lying flat on your back with your heels resting on the top of the balance ball. As you push down on the ball with your heels, pull the ball towards you and lift your hips straight up, and then slowly bring them down and let the ball move back to the starting position. The key to this movement is keeping your shoulders flat on the ground and squeezing the glutes as you lift the hips. Slow and steady is the game.
7. Cable Kickbacks – 2 sets x 12–15 reps each leg
(20 seconds' rest)
Attach the ankle loop to your ankle. Maintain an upright position with your upper body. Grab the sides of the cable machine, and thrust your leg back, no higher than your waist level, and slowly bring it back with a slight knee bend forward to finish. The key to this movement is slowly squeezing the glutes as you thrust the leg back.
8. Smith Machine Standing Calves 3 sets x 15–20 reps 
(20 seconds' rest)
Start movement with Smith machine bar on your shoulders. Stand on a platform or step to raise and lower your calves. The key to this movement is a slow and full stretch on your toes and lower your heels to get the full benefit of the stretch. It is not about the weight, more the stretch and a slight pause at the top of the movement.